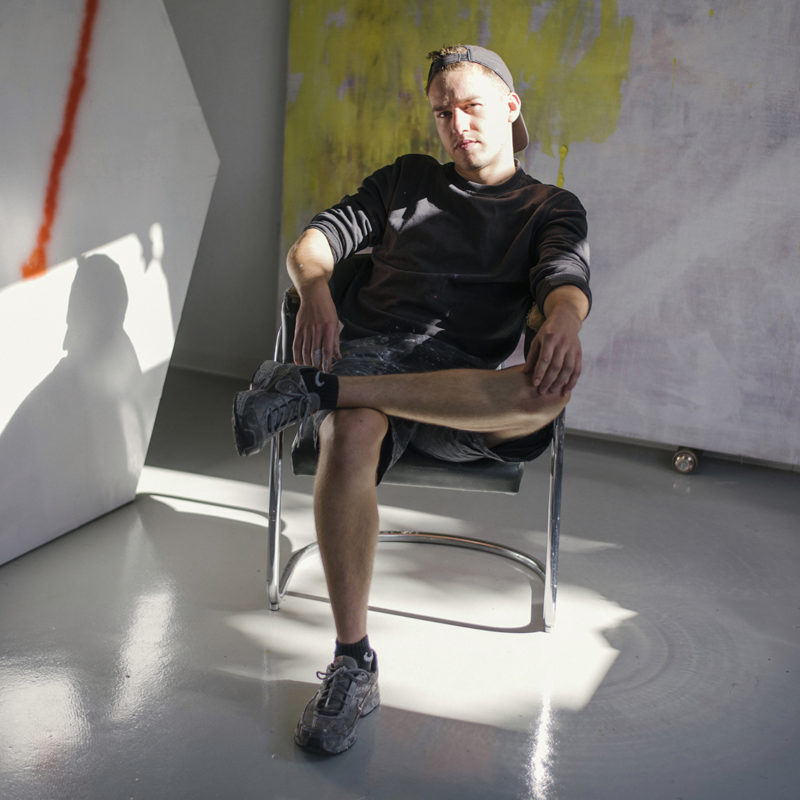 Julius Bobke, born in 1992 in Schweinfurt, studied fine arts at the UdK Berlin and graduated as Meisterschüler in 2017. His artistic practice interweaves and extends classical painting with digital processes. A strong reference to materials and craftsmanship is combined with the incorporation and further reflection of art historical references. Pictorial elements and motifs are taken out of their original context and transferred into new, contemporary themes.

His works have been shown in solo and group exhibitions in Germany and abroad, as well as in art associations and art fairs.
Among others at Kunstverein Schweinfurt, Kunstverein am Rosa Luxemburg Platz Berlin, Position Art Fair as well as in Israel and Switzerland.
Bobke is represented by the Galerie Nina Mielcarczyk, Leipzig.