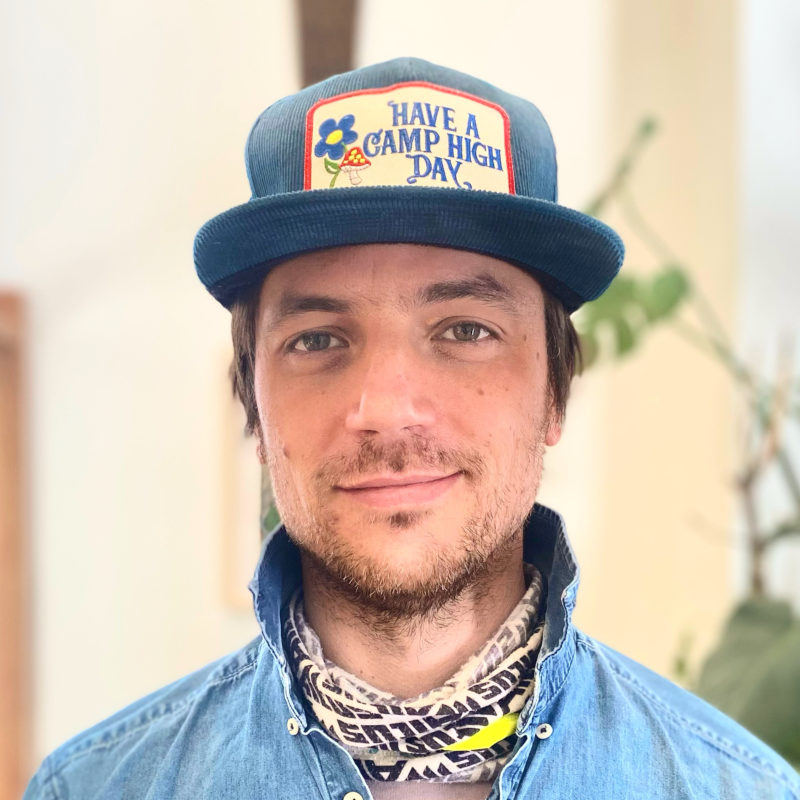 Wakefield, Quebec-based artist Gavin Lynch simultaneously embraces and disrupts the landscape genre through a painting language that he continuously revises and revisits. His interest in Weird Fiction and Eco-fiction, along with other forms of transdisciplinary knowledge regarding the climate crisis, inform the all-at-once utopic and unsettling narratives in his work. Employing an intuitive collage approach to his compositions, Lynch explores materiality and place through field documentation, daily hikes, memory, imagination, and digital
archives. Juxtaposing different paint applications, his paintings accentuate the contrasts between depth and flatness, luminosity and darkness, and abstraction and representation.
Gavin Lynch holds a BFA from Emily Carr University (2009) and a MFA from the University of Ottawa (2012). He is the recipient of awards and grants from various organizations, including the Canada Council for the Arts, the Ontario Arts Council and the province of Ontario.
In 2014 Lynch was a finalist in the RBC Painting Competition, which
was exhibited at the Montreal Musée des Beaux Arts. His work has been exhibited across Canada, and is in various permanent collections, including Air Canada, Simon Fraser University, TD Canada Trust, the University of Toronto and the City of Ottawa Permanent Collection. Lynch lives and works in Wakefield, Canada.