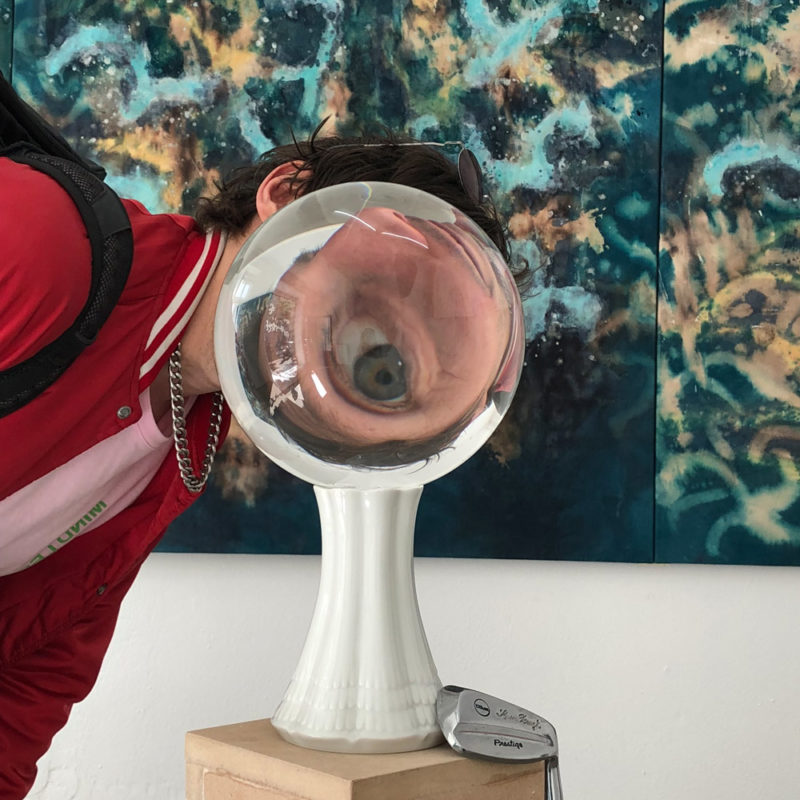 Paul Philipp Heinze is a Berlin-based post-conceptual artist working across many disciplines including installation, sculpture, performance, painting, video, sound and software.

His work explores topics such as 'identity construction', 'posthumanism' and 'cognitive capital' and has been featured in numerous international exhibitions, in Amsterdam, Athens, Basel, Bogotá, Chicago, Copenhagen, Istanbul, London, Moscow, NYC, Paris, Priština, Rīga, Vienna, Warsaw etc.

Born in 1981 in Leipzig, East Germany, PPH refers to the immersive transition of the political and societal structures as a fundamental influence on his expanded artistic practice. His versatile work is sculptural in the broadest sense and emphasizes the sensual qualities of concepts. He equally works in artistic collaborations as a member of a team or independently on his own initiative.

He studied at the "Academy of Fine Arts Leipzig" (DE), the "Universität der Künste Berlin" (DE) and at the "École supérieure des beaux-arts de Nantes" (FR) and holds a Master of Fine Arts (summa cum laude) in New Media Arts and Visual Arts.

He is an affiliate of the Society for Artistic Research in Germany.