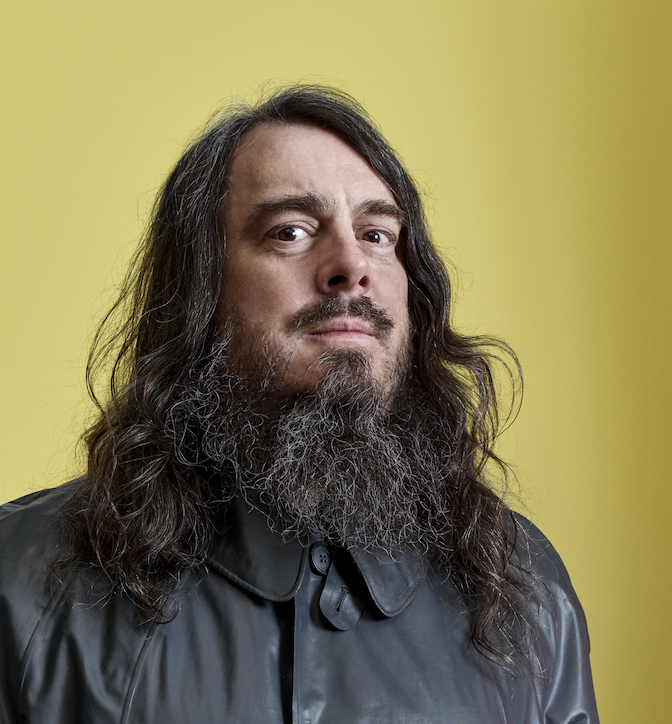 Jonathan Meese's (1970* Tokyo, Japan) artistic work includes painting, drawing, printmaking, sculpture, performance, set and costume design, and direction of theater and opera productions.The artist has presented his work in numerous retrospective solo exhibitions at national and international museums: Revolution Kestnergesellschaft Hannover (2003); Mama Johnny, Deichtorhallen Hamburg (2006); Sculpture, Museum of Contemporary Art in North Miami (2010), USA; Malermeese - Meesermaler, Museum der Moderne Salzburg, Austria (2013) and Die Irrfahrten des Jonathan Meese, Pinakothek der Moderne in Munich (2018) as well as a comprehensive exhibition of his works in five institutions in Lübeck entitled Dr. At Home : K.U.N.S.T. (2019).
A comprehensive insight into his work and life is provided by the biography Jonathan Meese 1970-2023, ed. Verlag der Buchhandlung Walther König, Robert Eikmeyer, Doris Mampe, Cologne, 2018.
His works are represented in private and public collections: including the Bundeskunstsammlung, Bonn; Sammlung Falckenberg, Hamburg; Sammlung Goetz, Munich; Albertina, Vienna; Centre Pompidou, Paris, France; Museum of Contemporary Art, North Miami, USA; and Museum of Modern Art, New York, USA. He lives and works in Berlin and Hamburg.