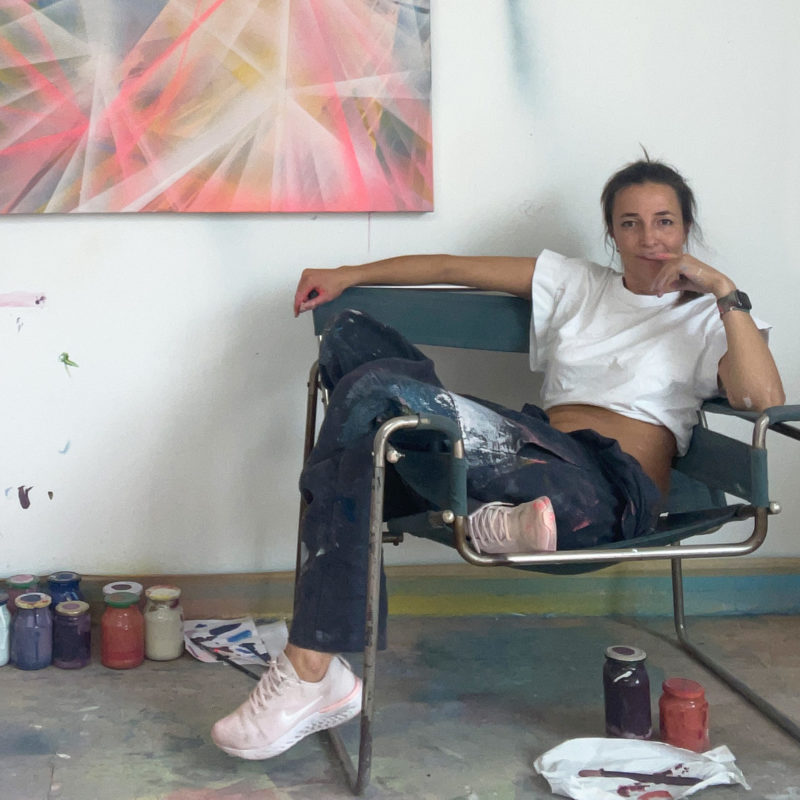 Alina Mann was born and raised in Berlin (*1979).
Working in Los Angeles, Rio de Janeiro, Dubai and Bangkok for longer periods has inspired her work. She is a devoted architect, yet art allows her to transcend client demands, budget constraints and planning restrictions which regularly limit her artistic freedom.

As in her architecture, clear, straightforward shapes manifest themselves in her art,
She is currently working on accessible works constantly on the search for new perspectives and serendipity experiences.