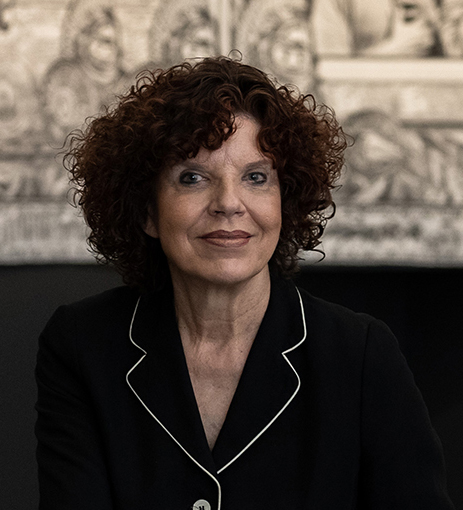 Margret Eicher (* 1955 in Viersen on the Lower Rhine) is a German artist. She lives and works in Berlin. As a conceptual artist (Appropriation Art, Radical Constructivism), she uses the appropriation and montage of images to question the current concept of the image.
Since 1980, her works have been shown in numerous solo and group exhibitions and many of her works are in public collections.
Today, Margret Eicher is best known for her large-format tapestries. She combines this baroque form of tapestry with familiar motifs from current media images of our information society.