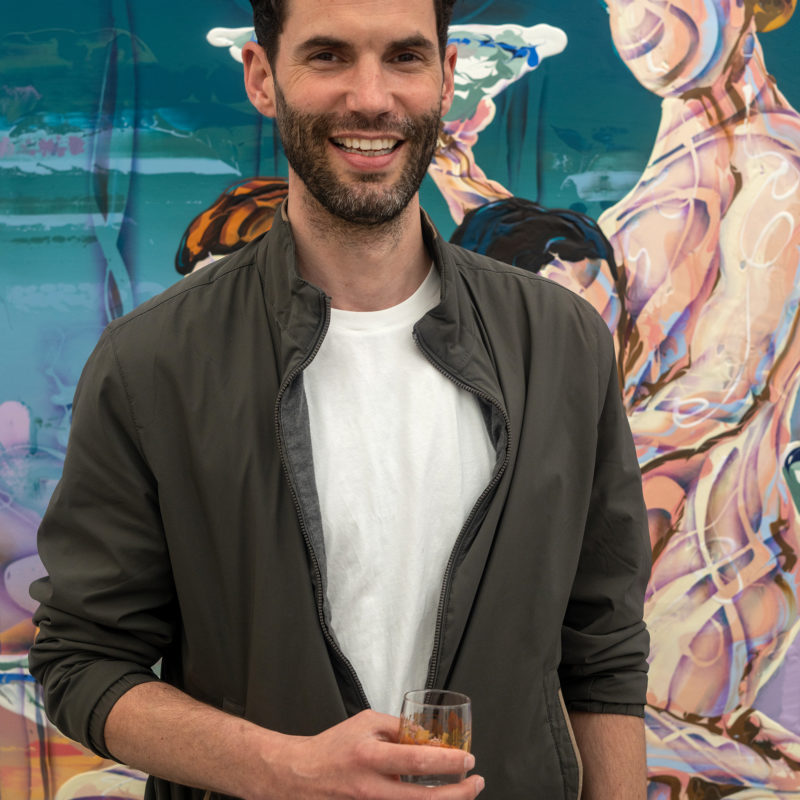 Lennart Grau was born 1981 in Krefeld and graduated 2013 from the University of fine art in Berlin as Meisterschüler of Prof. Leiko Ikemura. He lives and works in Berlin.
His works are presented internationally, like in the recent show "technicolor dreams" at Seefoodroom Hongkong.
Lennart Grau's paintings are also part of the exhibition "DISSONANCE - Platform Germany"
at Künstlerhaus Bethanien which was curated by Mark Gisbourne and Christoph Tannert and is still on view till the 15th of September. Check out the catalogue!
Previously his paintings were shown in the exhibition "summer of love 55" at Christine König Gallery Vienna.
His works are part of several collections, for example the ones from Timo Miettinen, Carlos Brandl and Manuela Alexejew, which is described in the book "it's not about the money".