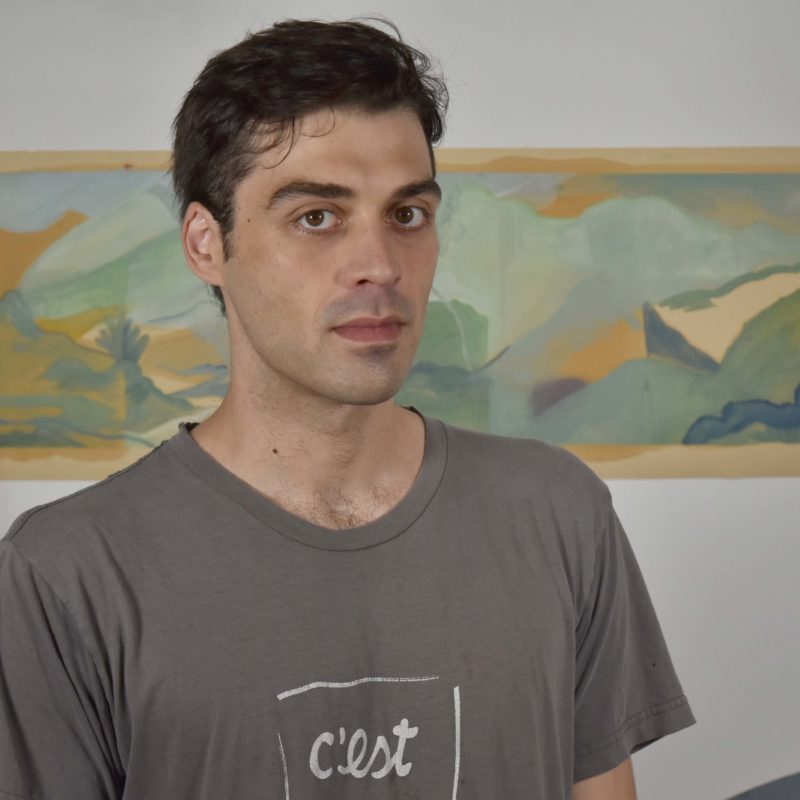 Federico Zurani is an Italian-Albanian artist.
He graduated from the Academy of Fine Arts in Carrara with a thesis on the relationship
between early medieval illuminated painting and the painting of the historical avant-gardes:
"MIDDLE AGES AND AVANT-GARDE. ELECTIVE AFFINITIES, BETWEEN ABSTRACTION AND SPI-
RITUALISM: ". Later he graduated with a specialized master to become 3D generalist at
IMasterArt.
His research concerns the narratives that underlie the images and therefore the fascination
they can provoke. In particular, he studies the relationship between image and narration in
the landscape.
His artistic practice embraces different mediums and disciplines: from oil painting, to multi-
media installations to the creation of content through videogame technologies and artificial
intelligences.